GIFs will be paired with teams like wine is paired with cheese
I have no idea what conferences are.
New Gettysburg Flyers - DancingMoose
This is a pretty scary team with all of these guys being past season veterans and allstars. We have the chocolate chimp, former #1 goalie locked in net for this season which is definitely a scary thought to consider. Vapour murdered PrOsTeR and Water so he's pretty much king now, and Peter can blackmail anyone on any else's team to tilt them. Krazy and Moose are also very formidable goalies to be staring down the eye who can alternate even with krazy attendance locked.
Star Rating: 141505 out of 1,000,000,000
Accompanying GIF: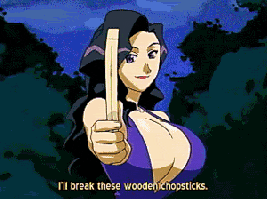 Char Meleons - LinGKinG
Char has a pretty scary team as well as NGF about half the time since Eric is attendance locked. Yet we always see LinGKinG do his AC magic ingames so I'm sure when Eric shows up to his games, these 2 can khem very nicely together. Death I've heard from one of my fellow pokemon friends is still playing who is a very good juxker in pubs from the last time I have seen him. I'm assuming either Spruance or Kholin are going to take the responsibility of the net who aren't very big names, but with Eric the GOAT protecting them I'm sure they can manage.
Star Rating: 98521 out of 1,000,000,000
Accompanying GIF when Eric shows:
Zerus Redlings - Three
Redlings has some old timers on the team with Zachypoo and Matthew being very safe pix for Three. I am sure Zachypoo can make Matthew's frown turn upside down with his great life lessons. Three is also a gr8 Zealot Hockey player but he has his faults like getting ez'd in Bunker Wars. Girion goalie is also a great anomaly but him being 2nd chair violin in his orchestra, how will we know if those skills can't transfer to his goalie game? I'm not gonna talk about carlito since he's gonna get banned after the 1st game.
Star Rating: 110554 out of 1,000,000,000
Accompanying GIF: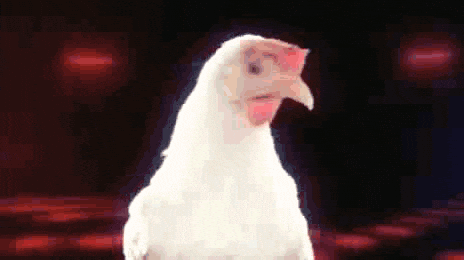 Aiur Storms - TwoDeuce
Aiur storms has got the Hands of God and behind those hands are two mighty good westeroos. TwoDeuce, Chaotic, and Mythic are BFFs so I've heard and they'll probably tryhard the shit out of this league to claim another ring. I won't be surprised if they have a head start in the first half of the season with some gr8 khem. As for their goalie, Entropy (Awake) is the biggest felon ever has he has caused a thousand injuries upon my redheaded friend Sean. He also openly admitted to shattering after letting one goal, and Gecko says so too. But with the trio I'm not sure if you can score so easily. Tyrion is a pretty good EU player slamming any other opposition that stands in his path. He is faltered on NA quite a bit though. He can score unpredictable goals at times though and he might be a good trump card on East.
Star Rating: 115982 out of 1,000,000,000
Accompanying GIF:
Kaldir Yetis - RusH
RusH has become top 5 according to the twitch chat. With his good buddy Swift next to his side, their defensive wall may lock anyone else out despite Marker letting in some pretty bad goals at times. These two veteran defenders can shut down almost anybody. When a team plays Yetis, they'll probably have to hope Marker lets in a short side shot or a half court timer if they want to score. AlertEyes is an offensive player to make up for the defensive wall they have set up, but I'm not sure Alert is ready for the stars yet. DustDevil is probably the same as carlito, but he's still innocent, we can change his ways. RusH has also rumored in twitch chat that he's westing anyone that comes his way, but rest in peace marker on west.
Star Rating: 96857 out of 1,000,000,000
Accompanying GIF: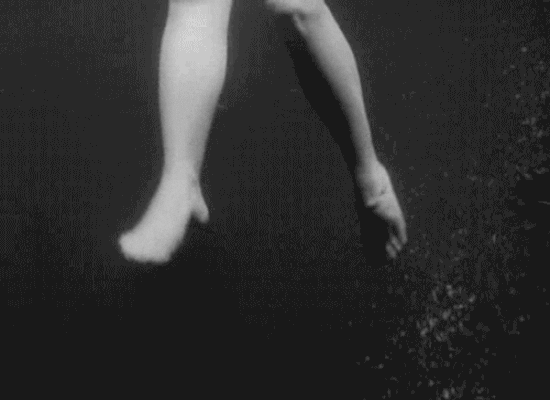 Korhal Warpigs - NoVa
One of my consultants that I will not disclose has told me NoVa has got the best draft spot in the league, but I'm not feeling the love with this team. Mets is an okay guy on offense and maybe Lightning can wave his magic stick to turn him into the PrOsTeR of the east. Or maybe he's gonna be like PrOsTeR on east depending on how well these guys [3DGeL]. H8stabkill is up and coming and he's as old as dirt in this community, but without Waltermalone guidance he will be lost. If NoVa can feed the engine of Mets and H8 offense there is a liquid chance of these guys coming out on top. I've never seen Lightning goalie though, and he's terrible in redline so I'm gonna assume it's a folley by Mets. Slide is an EU allstar, but he is attendance locked so he will be inconsistent in showing up to games. When they do need him he will show the NA scum that EU can belong in the NA ZHL starting spots.
Rating: 23500 dollarydoos
Accompanying GIF:
Zenn Freeze - Eldersage
To be honest, this team should have been disqualified by now, and institute Watermelon owner as a puppet. Yet htcp has found an excuse for every falter he's made from own goaling to halting the draft for 20 minutes. I'll be easy on these guys and give them a fair chance. Tom is a solid defender a great juicing offense player so he will probably rotate whatever position they need the most during their games. Gandalf out on ice is unorthodox and I haven't seen much of him, but he's a solid defender from what my eyes have seen. Eldersage is an odd goalie as well doing weird stick saves and boosts. I'm also surprised at how far BlueDream fell down in the draft this time. He's a gr8 player but better friend from Wisconsin if I remember correctly. Kelvin is returning this league as well but so far this team is a wildcard team for games.
Rating: 21750 dollarydoos
Accompanying GIF: Tarsonis City Tigers - themusic
Lefty Hand Cream: fuck themusic. I will keep the identity of whoever said this secret. I've seen Tenkz talking about not wanting 1st round and him being washed up since everyone AC'ing. I feel sorry for the kid and it seems like he's lost all will to live ever since he got rused. Yet TCT still has hope if gets kwakster 40 passes received. Now the draft is over I can rave about how kwak should have been 1st rounder because that's when he should have gone. He's got like 5 ms to east and 20 to central, he's practically a ping god. He was so good in Ranked Matches he didn't even need X to win. This team is very scary if they get their shit together, but I've already tried negotiating with sleek and he seems acquiescent of $5 steam credit to felon his team. We'll see what goes down. Roro is definitely a goalie to keep on the lookout though as he's possibly the next ResSlayer. themusic is a cherry on top as he'll probably give his team a ZHL goal horn like Warpigs had their vortex.
Rating: 20001 dollarydoos
Accompanying GIF: Shakuras Inquisition - DarkAngel
Shakuras has a pretty meh lineup this season with Sean still unable to beat me in chess as of 2015 and DarkAngel unable to play while sober. Since this site is broken and the S3 draft board link doesn't work I will go with my memory and assume DarkAngel and Maharishi were together in Season 3 but I have no idea. If they were the khem is definitely still there with both of them being old as dirt. Yoda is also a top tier defender that can cover Nikolas in net. Maha is good at almost everything being GM in ladder and Dark is still pretty solid on defense/rotation. iFound was a pretty good 5th round pick even though he's attendance locked. If RusH still talked about Pub Bosses to beat (Arbiter, Art) iFound is now the new pub boss.
Rating: 19750 dollarydoos
Accompanying GIF:
Mar Sara Threat Agents - Bulbasaaur
Paraphrasing Blitzerg, "I'm not playing defense". After Bulb picked Blitz, I knew right away Bulb didn't pick for whatever ZHL teams he was drafted on. I bet he didn't even pick Amin. Anyway, I bet Bulb is still somehow gonna force Blitz into playing defense and just let Bulb cherry pick on offense while juicing his way through the defense. With the great HALOUNSC if that's PHILL Blitzerg might seem to return to his peak form again. Kaioken was a very dangerous pick for Blubber since he's been inactive on ZH, although I still see him post on Facebook during major holidays so he's obviously making a huge comeback. Blitz and Kaio were also both Strikers players so they'll probably sucking each other off. ZackDroid is a good backup goalie for PHILL when he's missing.
Rating: 18000-20000 dollarydoos
Accompanying GIF: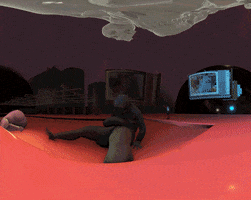 Ty Discord for proofread.
"Fuck Yoda" -iSpyGecko