Posts: 64
Joined: Tue Jan 24, 2017 3:16 pm
Battle.net Name: ElTaco
Battle.net Char Code: 0
Battle.net Server: NA
This topic made over 200 posts lol and 21 pages lol
Posts: 192
Joined: Tue Jan 13, 2015 1:51 pm
Battle.net Name: Sleek
Battle.net Char Code: 500
Battle.net Server: NA
Location: Bench
ElTaco wrote:This topic made over 200 posts lol and 21 pages lol
conrgratulations on poost nubmer 200!!!!
Posts: 431
Joined: Wed Jun 03, 2015 4:11 am
Battle.net Name: KagaRoshi
Battle.net Char Code: 1835
Battle.net Server: NA
Location: Canada British Columbia
Contact:
We will make zealot hockey topics great again! #buildthatwall
If you read this, I succeeded in wasting your time.
Posts: 688
Joined: Wed May 21, 2014 9:59 pm
Battle.net Name: Cubs
Battle.net Char Code: 781
Battle.net Server: NA
Location: Massachusetts
Contact:
ElTaco wrote:

TeeKay wrote:

Blitz wrote: That ship has sailed.

Why has it sailed?

The decision/verdict has changed like 3 times in the last 3 days. I understand that Aiur is upset, just as we were upset that our captain was online but couldn't play. This is a crazy situation and management should look to find a fair resolution for everyone, not just awarding us the win because of forfeit.

The last decision didn't even happen until this morning. I realize Aiur chose not to play, but they could have easily not been available per short notice from decision and the fact that this was an off week. Find a solution that allows it to be resolved on the ice.

Hey Tk thanks about the concern about our team but i can reassure you that we won't be planning any form of fixing this because it is too late. Also don't worry about us just look forward to the finals. Also everyone in aiur just wanted it to be this way, i know you don't like to get free wins but there is nothing we can do about that right now. Your a good man Tk but aiur well our team isn't dissolved yet. There is one more thing lets for us to do one more match to play then we can consider ourselves done for the season but don't you worry about us.
U might have 1 more match to play but not one that matters on record lul salt making a team lose out of protest that sure is a first
im the kid thatd jump a kid like you
Posts: 1374
Joined: Sun Feb 02, 2014 2:34 pm
Battle.net Name: Watermelon
Battle.net Char Code: 1918
Battle.net Server: NA
i got one more game to play too im a season 9 CHAMP
Posts: 1001
Joined: Tue Jul 22, 2014 8:34 pm
Battle.net Name: Blitzerg
Battle.net Char Code: 713
Battle.net Server: NA
MoS wrote: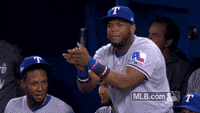 The only two links you ever need to click:
https://puu.sh/zFTwQ/57cfb6dd4f.png
viewtopic.php?f=57&t=2556
Posts: 183
Joined: Fri Oct 02, 2015 7:28 pm
Battle.net Name: Gandalf
Battle.net Char Code: 0
Battle.net Server: NA
maha wrote:

Tenkz wrote:This doesn't at all punish Nova's team. They get to play from 0-0, despite being down 1-0 to full lineup Korhal. Additionally, they will likely be able to use Darkangel, who was missing for the series.

If they don't win, it just shows they shouldn't have won in the first place and got lucky that someone attacked Mets.

It's like you assume that if a team wins, that means they always had 100% chance to win from the start. Why even play then? How about we just decide who drafted the best team at the start, and champion them ZHL winner? The fact is, mets' team DID have a chance to win the original bo5 series. They didn't this time, but they played the series out regardless, giving them a CHANCE (nova's team was not 100% guaranteed to win). If mets' team had won, we wouldnt even be having this conversation. That itself is a huge advantage, and if we want to talk about precedence, the team who gets "attacked" is going to always have an inherent advantage IF AND ONLY IF the series is played to completion and THEN re-done.
It's true.
Posts: 365
Joined: Thu Nov 19, 2015 2:52 am
Battle.net Name: iSpyGecko
Battle.net Char Code: 1819
Battle.net Server: NA
man this shit is to long even for me.

let me guess what was discussed tho. blitz + lms make retard decision like usual coincidentally in favor of blitz's team. ppl who are anti-nova argue for the decision ppl who are reasonable say its retarded.

lmk how right i am
Posts: 688
Joined: Wed May 21, 2014 9:59 pm
Battle.net Name: Cubs
Battle.net Char Code: 781
Battle.net Server: NA
Location: Massachusetts
Contact:
iSpyGecko wrote:man this shit is to long even for me.

let me guess what was discussed tho. blitz + lms make retard decision like usual coincidentally in favor of blitz's team. ppl who are anti-nova argue for the decision ppl who are reasonable say its retarded.

lmk how right i am
eh it was more a poor choice, management revisited made it more fair, nova bitched so they made it fully in benefit of nova and the owners and lms overturned it to go back to the most fair option (which nova's team protested)
im the kid thatd jump a kid like you